Welcome to the Goalkeeping Newsletter.  Today's featured activity is a small sided game that works on shot blocking, distribution, foot skills and is a LOT OF FUN!
This game involves 2 keepers and 2 field players on a 30 x 20 field with full sized goals.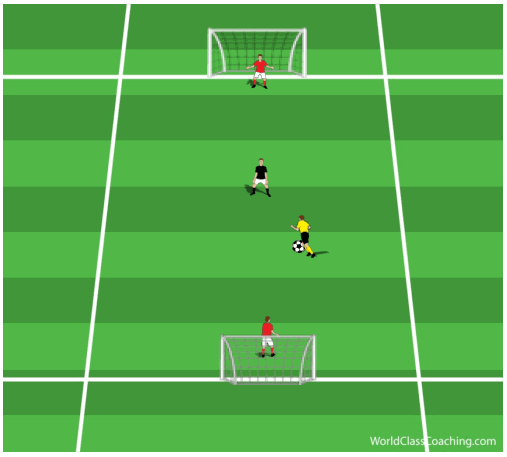 If the yellow teams starts with the ball, the yellow player and the keeper attack and the black player and the other keeper defend.  The keeper on the attacking team can score so it's really a 2 v 1 plus a keeper in either direction.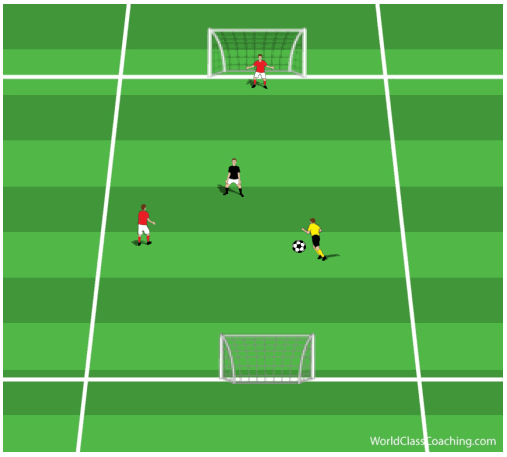 If the black team wins the ball (either the field player or gk) then the yellow keeper quickly retreats and it's 2 v 1 in the other direction.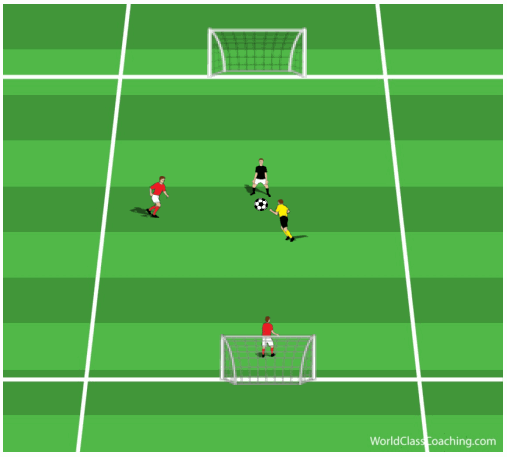 Real quickly the keepers (and field players) will understand the importance of maintaining possession until a good shot can get hit because a careless pass will most likely result in a quick goal for the other team.  Because of this, the game emphasizes good foot skills, tactical understanding, quick transition.  The bonus is most keepers will have a blast playing this game.
This is a wonderful activity for small training sessions.
Have a great day!
Lawrence