There are many books and dvds that discuss the different formations that can be played in the 11v11 game but I haven't seen that much discussion about how coaches organize their players when playing 6v6 or 8v8. While there are some areas that use 7v7 and 9v9, the former are the two most common formats for young players in United States.
Players that are U9 and U10 generally play 6v6 I'll focus on this post. I'll discuss the 8v8 format that U11 and U12 players progress in next week's blog.
It could be that this subject isn't discussed often because the focus at this age is on players developing their skills.  This is true but they also need to learn how to play the game and understand the responsibilities of each position.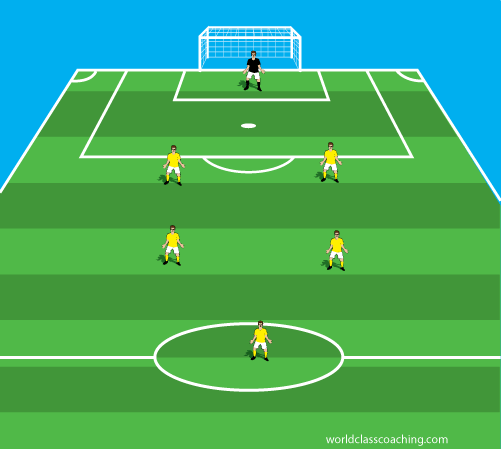 I keep it very simple most of the time with the Continue reading 'Organizing Small-Sided Teams – Part I' »