Small-Sided games are a great training tool used by most coaches. Most of the small-sided games I see used require each team to score in the same way.
Games like the ones below from Coaching Soccer Through Small-Sided Games are used by coaches at every level, all around the world.
The standard small-sided game has two teams playing on a small field between two goals.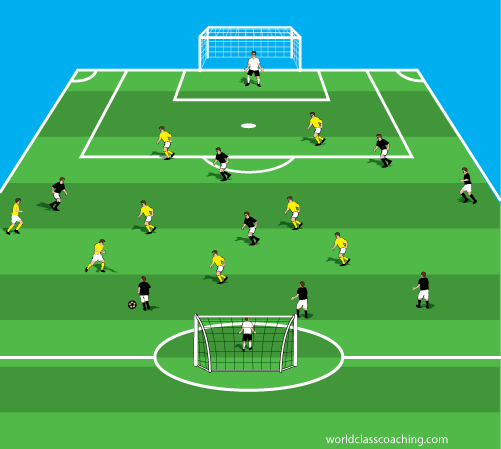 This type of game will give each player more Continue reading 'Different Scoring Methods' »