I think that most coaches have a couple of resources that they go back to time and again. Improving Your Team's Speed of Play by David Williams is one of those books for me. The quality of the sessions and thoughtful coaching points always give me ideas that I can use in training with my teams.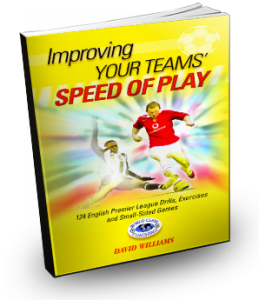 This excerpt is from the Small-Sided Games section of the book.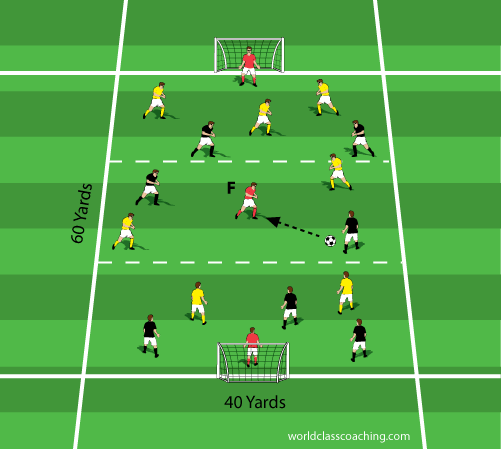 Suppose I have seventeen players, including two goalkeepers, of a reasonably high standard to work with. My aim for this session is to improve the players understanding and ability to run with the ball.
The two teams are set out in a 3-2-2 formation plus a goalkeeper, and I have included the extra player as a floater ( F ). In the defending zone three defenders play against two strikers and Continue reading 'Improving Your Team's Speed of Play' »